We have created a line of locally inspired liqueurs, vermouth, brandy and premium pre-mixed cocktails that compliment the great spirits that other makers in New Mexico are producing.

"Your Red Sauce and Green Sauce are the best red and green anything I have ever tasted."
Josh K.

"We are 505 Spirits fans! We have tasted everything they make, and it is all so delicious and unique. Green Sauce, Purple People Eater and D'UVA 1 are our special favorites, and we have even given Green Sauce as a gift. We also look forward to serving these special liqueurs to out of town guests. Anna & Robert are creating great products!"
Mary & Ron F.

"D'UVA 1 is my all time favorite brandy... it has a very unique complex flavor. It is a perfect sipping brandy."
Mike W.

"The Purple People Eater is hands down my favorite from this amazing line, it adds an amazing twist to my gin & tonics. Add to prosecco for another amazing experience."
Gerald G.
"Love the spiciness in the green and red chile liqueurs! They even smell good, like chiles!!"
Shari F.

"I am in love with the Red and Green Sauces! Finally, liqueurs that truly capture our unique New Mexican cuisine!"
Tony S.

"505 Spirits Aristology Red and White vermouths are something very special - they are both so complex and flavorful - really delicious sipped on their own like so many Vermouths in Europe. You don't often find that here in the US, where most available vermouths are used as mixers but are not something I would enjoy to just sip. That being said, the 505 vermouths are also fantastic in cocktails! I LOVE Manhattans made with this red vermouth. And a Gibson with the white is the best Gibson I have tasted!"
Jennifer L.

"El Bombón is LIFECHANGING!"
Sam S.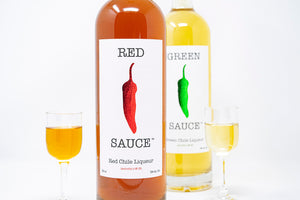 New Mexico In A Glass
Our Red Sauce and Green Sauce chile liqueurs will transport you to New Mexico during chile season! Complex, with subtle sweetness and a little kick.
505 Spirits on the Shelves
Visit Where to Buy to find retailers, bars and restaurants serving our products. We are adding more all the time! We love seeing our products on shelves & bars - here are some pics!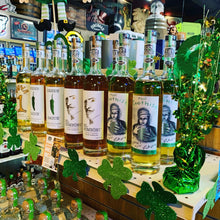 Stoneface Package Liquors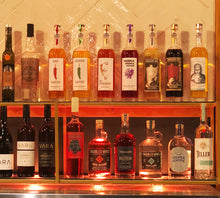 Moonwalk Bar/505 Central Food Hall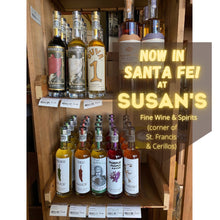 Susan's Fine Wine & Spirits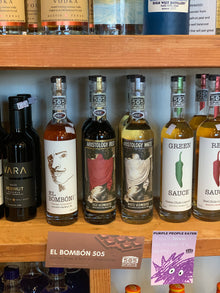 El Rey Liquors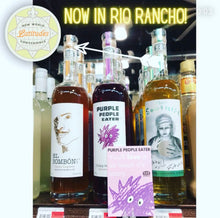 Latitudes Convenience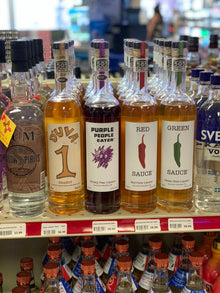 Four Winds Travel Center