Green Sauce New Mexico Green Chile Liqueur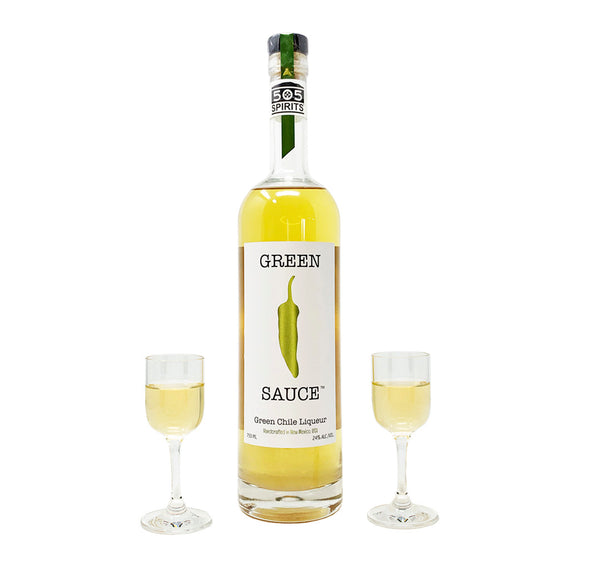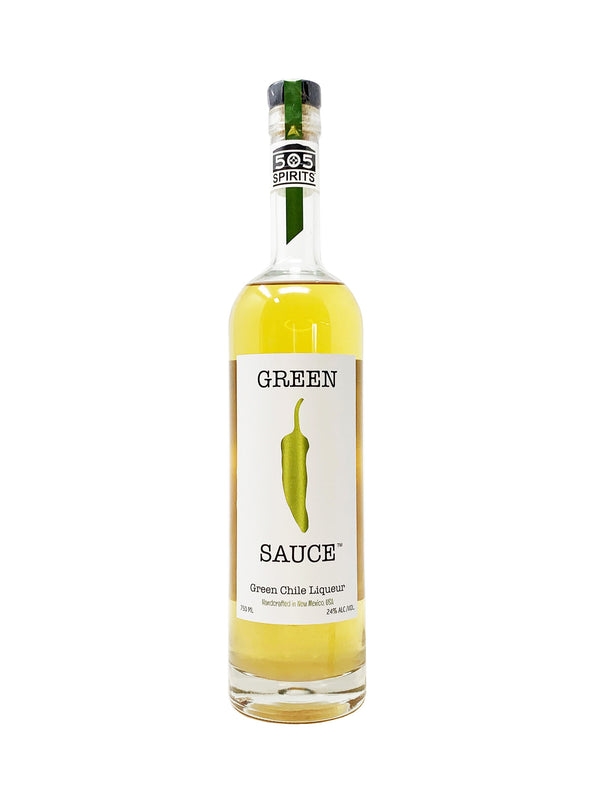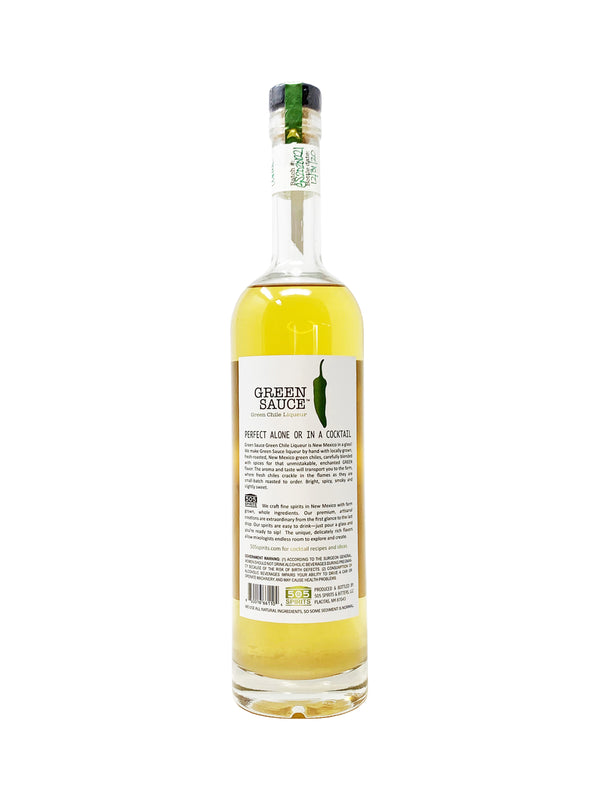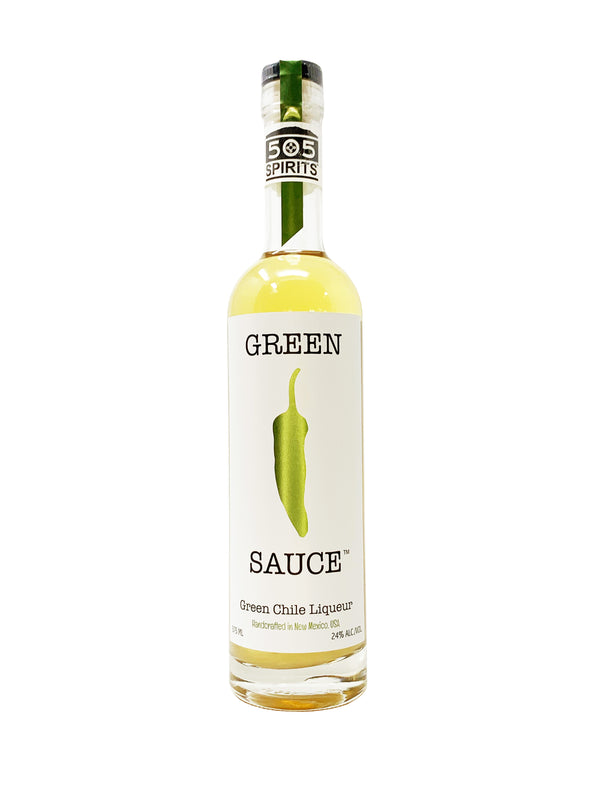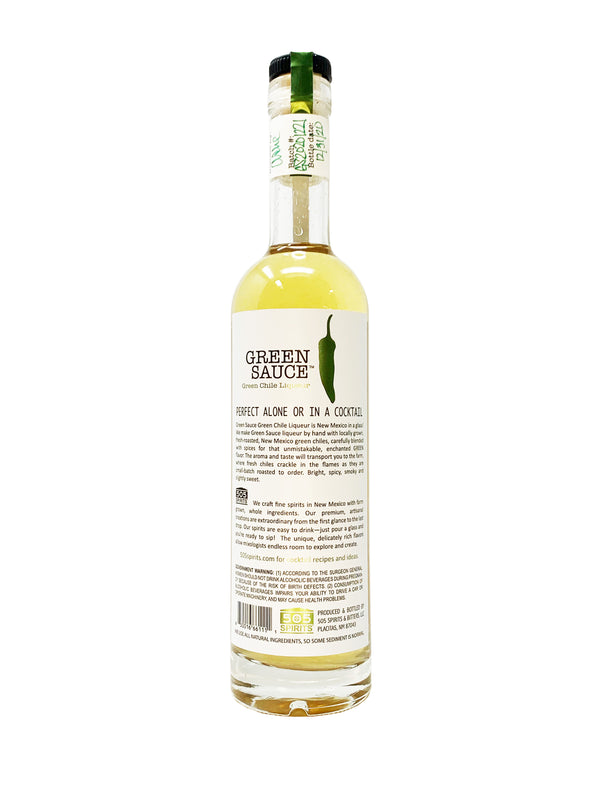 Green Sauce Green Chile Liqueur

 | 24% ABV   
Hand-Crafted in Placitas, New Mexico, USA 
Our Green Sauce and Red Sauce Liqueurs are New Mexico in a glass!  If you have ever had traditional red and green NM chile sauce, the immediately recognizable, deliciously complex flavors will delight your palate.  If you have not, these liqueurs will have you hopping the next flight to New Mexico!
Green Sauce is carefully made in small batches with with locally grown and fresh-roasted, medium heat, green NM chiles masterfully blended with spices for that unmistakable, enchanted GREEN flavor. The aroma & flavor will transport you to the farm, where fresh chiles crackle in the flames as they are small batch roasted to order. Bright, spicy, smoky and slightly sweet.
Green Sauce is made using non-GMO, gluten-free corn spirit and delicately sweetened with organic, fair-trade cane sugar.
Perfect alone or in a cocktail. 
Please note, glasses are not included with purchase. 
IF YOU LIVE IN PLACITAS, NM, PLEASE CLICK HERE FOR FREE DELIVERY OF THIS ITEM!
CAN WE SHIP TO YOUR STATE?

 
Due to individual state liquor laws, we can currently ship our spirits to:
ALASKA, NEVADA & WASHINGTON DC.
We can not ship internationally at this time.