Women Owned
505 Spirits is proud to be majority woman owned. Our team is like a little family, and everyone wears many hats. Our 505 Spirits Family consists of Anna Jones (Founder & CEO) and Robert Houston (Founder & Distiller) and our newest team member, James Sandison (Distillery Manager & Head Distiller). James' photo coming soon!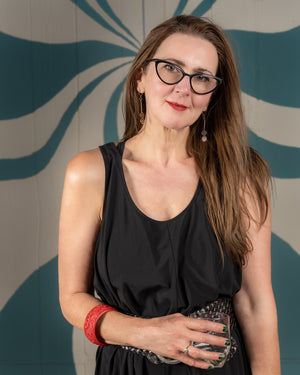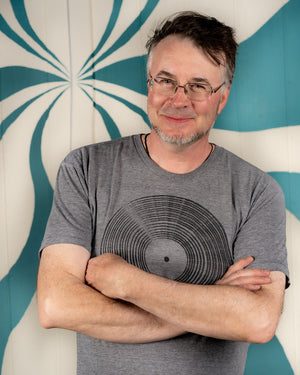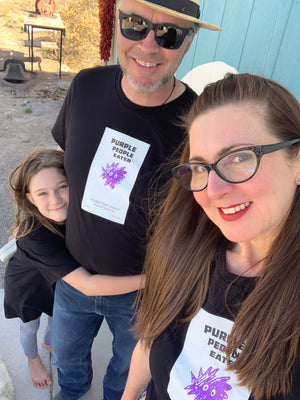 Our Founders
Anna Jones and Robert Houston are the duo behind the distillery. 
A psychic said they were meant to be together in a previous life until Robert drowned and Anna was unable to save him. Because of that, Anna made it really hard for Robert to catch her in this life. They met at age 25, but it took Robert until they were both 40 to convince her to marry him.
Now they live with their daughter, Eve, in the small mountaintop town of Placitas, New Mexico, far from the water. Both Anna & Robert did many different things before they got together. Anna is a sculptor & chef who worked in San Francisco, NYC & Chicago. Robert is a painter & sculptor who grew addicted to vineyards while living in Italy.
With her background in fine restaurants and catering, Anna brings her sensibility and skill in combining ingredients to develop complex and unexpected flavors. With his background in liquor retail, Robert brings his understanding of the industry and his insight into customer demand for the types of local liquor products no one else is making. With their backgrounds in the visual arts, Anna & Robert work together to design the labels, packaging and all the graphic aspects of the brand. 
505 Spirits is the incarnation of what Anna & Robert have both learned & done. It's the marriage of their love for local food, fine cuisine, wine, spirits, art & culture. It's been a long road to this path. Please join them & see where it leads!