Orange You Glad to See Me? Artisan, Small-Batch Triple Sec Liqueur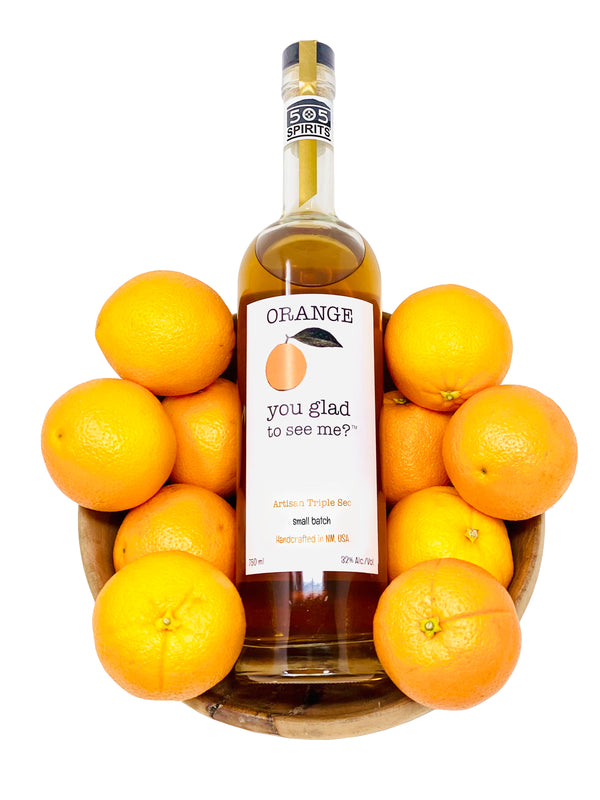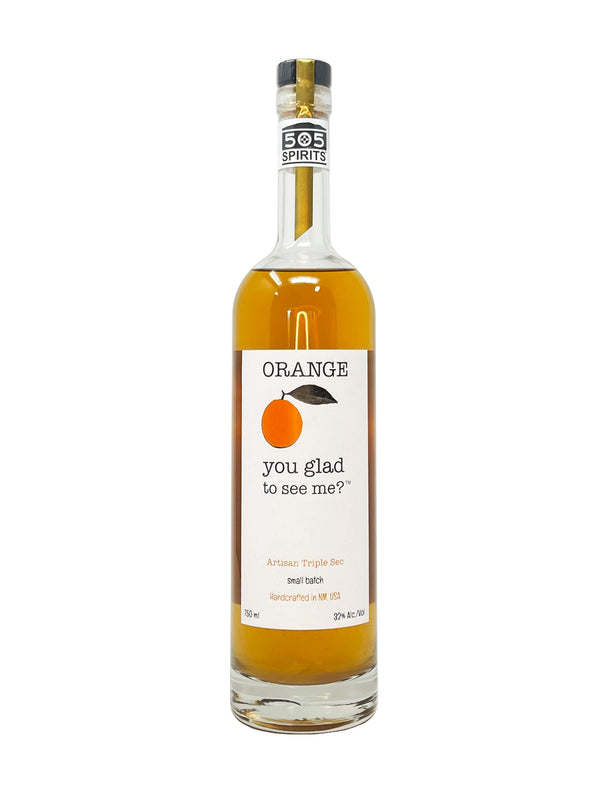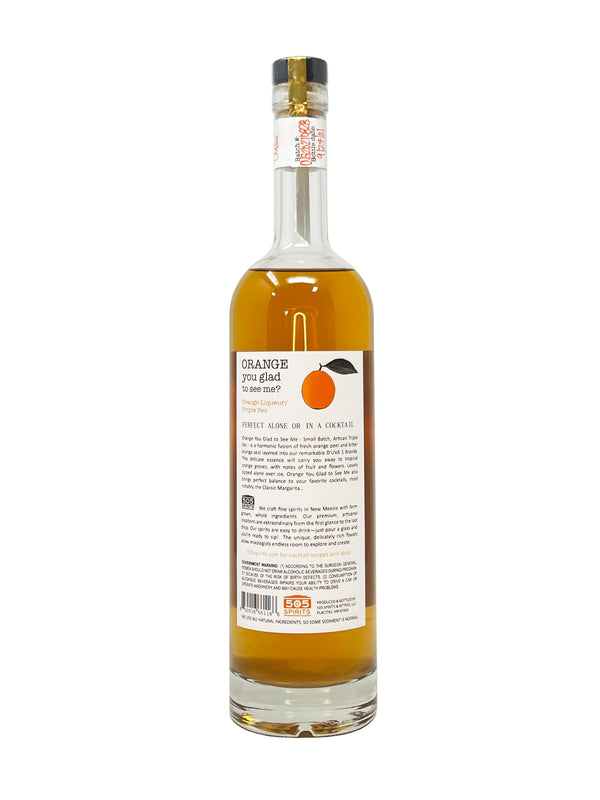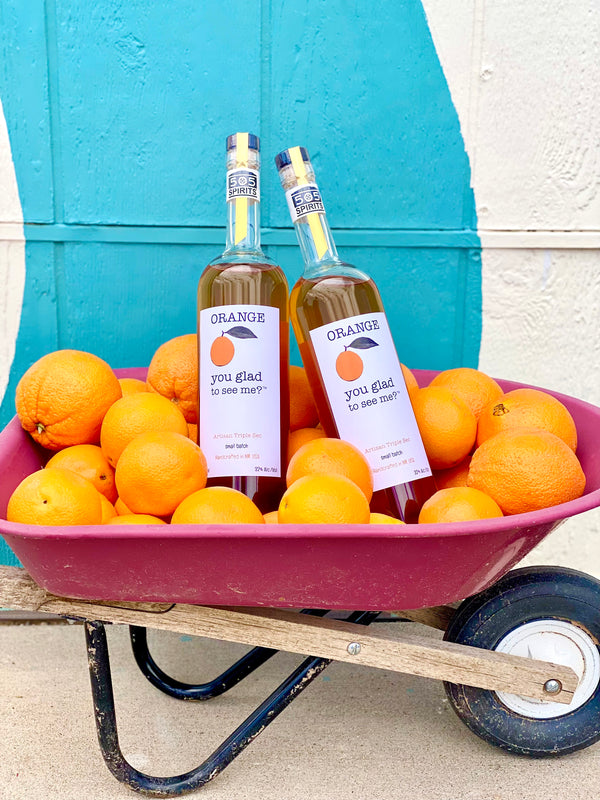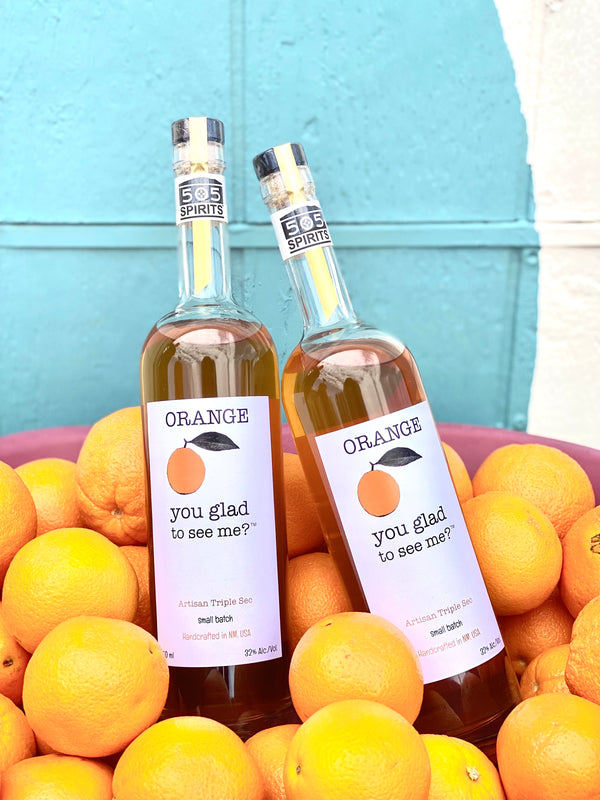 Orange You Glad to See Me? Artisan Triple Sec - Orange Liqueur

 | 32% ABV   
Small Batch. Hand-Crafted in Placitas, New Mexico, USA 
Orange You Glad to See Me? Small Batch, Artisan Triple Sec is a harmonic fusion of fresh orange peel and bitter orange zest layered into our remarkable D'UVA 1 Brandy. This delicate essence will carry you away to tropical orange groves, with notes of fruit and flowers. Lovely sipped alone over ice, Orange You Glad to See Me? also brings perfect balance to your favorite cocktails, most notable, the Classic Margarita…
This delightful spirit is made using D'UVA 1 Brandy, non-GMO, gluten-free corn spirit, fresh orange peel, organic dried bitter orange peel and delicately sweetened with organic, fair-trade cane sugar. 
Perfect alone or in a cocktail
IF YOU LIVE IN PLACITAS, NM, PLEASE CLICK HERE FOR FREE DELIVERY OF THIS ITEM!
CAN WE SHIP TO YOUR STATE?

 
Due to individual state liquor laws, we can currently ship our spirits to:
ALASKA, NEVADA & WASHINGTON DC.
We can not ship internationally at this time.