PLACITAS | OUR COCKTAIL, YOUR GLASS: CUCUMBER NEWMEXCAL MARGARITA (2 cocktails)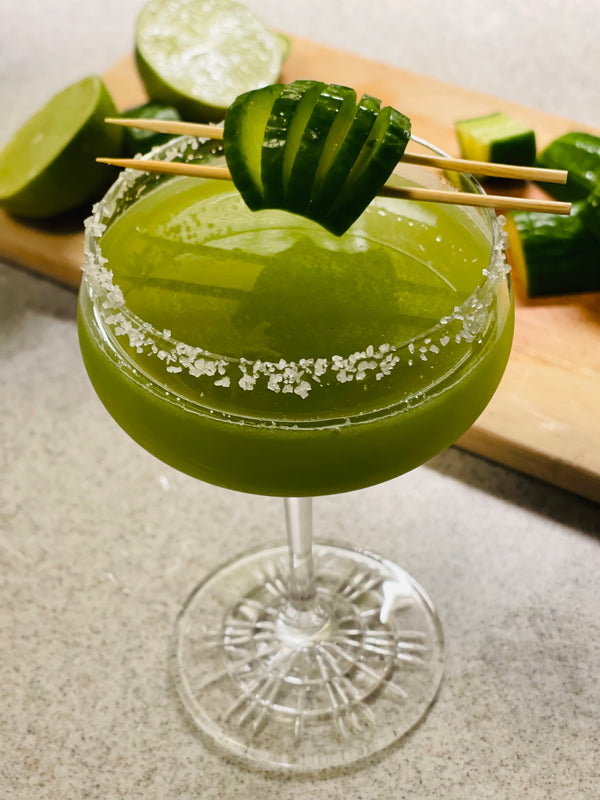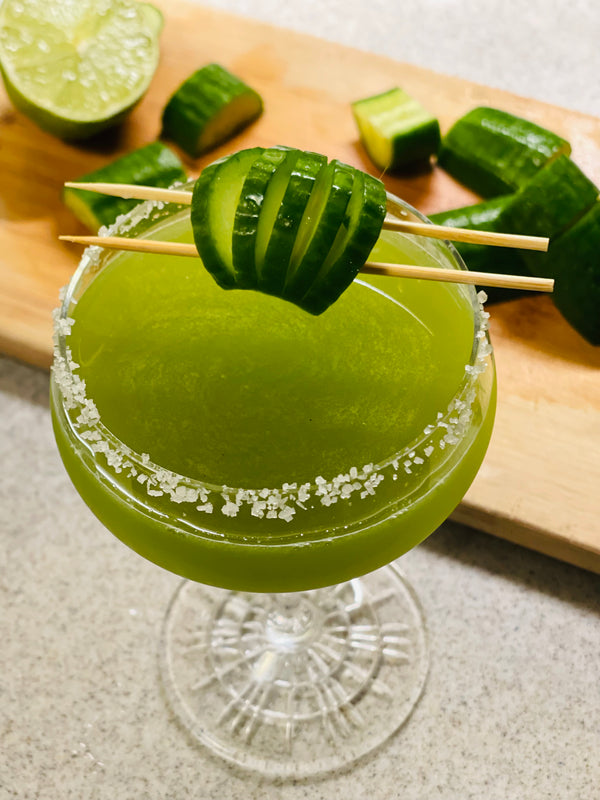 CUCUMBER NEWMEXCAL MARGARITA

2 COCKTAILS PER CAN (4 oz each)  |  15.5% ABV (alcohol by volume)
This is a bright, refreshing and perfectly balanced margarita. The smoky, earthy character of our NewMexcal smoky joven agave spirit plays perfectly with the crisp cucumber & lime, the Orange You Glad to See Me? artisan triple sec adds a little citrus sweetness and a touch of our Aristology White vermouth smooths the finish.   
You provide the glass and the ice, we'll bring you the cocktail.
HOW TO SERVE
Be sure to shake the can first! Then pour cocktail over ice in your glass, or if you'd like it straight up, pour over ice in a shaker, shake and strain into prepared glass.  Optional: garnish with cayenne dusted lime slice. 
PLEASE REFRIGERATE UNTIL SERVING!!! We make these fresh and can them before delivery, so they are perishable! 

Ingredients: NewMexcal, Orange You Glad to See Me?, fresh cucumber juice, fresh lime juice, Aristology White, sugar.