PLACITAS | ALTAR SPIRITS RITUAL VODKA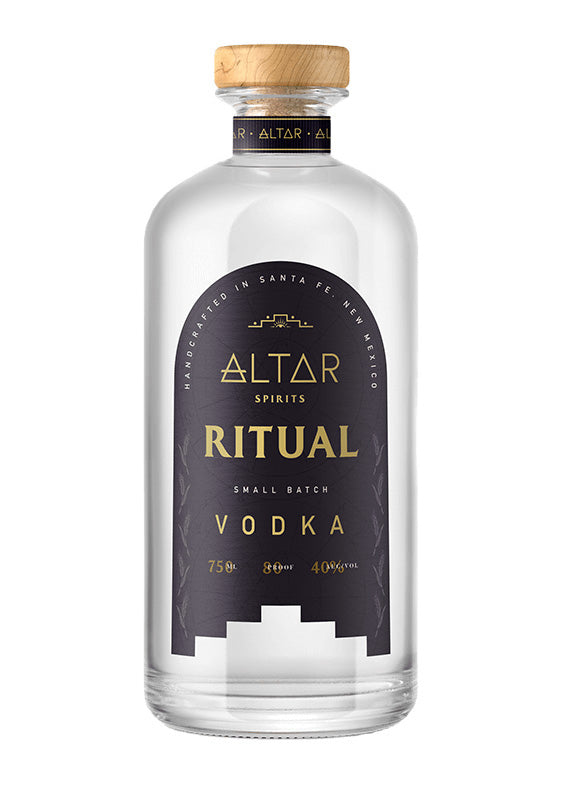 Altar Spirits Ritual Vodka | 40% ABV   
Made in New Mexico, USA 
At Altar, they believe (and we agree!) that vodka should be an expression of the ingredients from which it is made. Not flavorless and odorless, but a well crafted ode to its beginings. Ritual draws its power from barley, bringing classic grassy, creamy notes to the overall profile. Each batch of Ritual is handcrafted in their copper stills to conjure a balanced, smooth spirit, reminiscent of the vodkas of old, and perfect for sipping straight.
COCKTAIL SUGGESTIONS: 
Chocolate Covered Cherry Martini: Ritual with our Aristology Red vermouth and El Bombon 505 Cacao Liqueur... Mmmmmmmm (click for recipe)
Salted Green Chile Martini: Ritual with our Green Sauce & Aristology White (click for recipe)
Soothist Martini: Ritual with The Soothist (click for recipe)
Classic Martini: Try Ritual Vodka (2 parts) with our Aristology White Vermouth ( 1 part) for a delicious, Classic Martini! Add olive juice to make it dirty...