PLACITAS | OUR COCKTAIL, YOUR GLASS: SANDIA MARGARITA SLUSH (2 cocktails)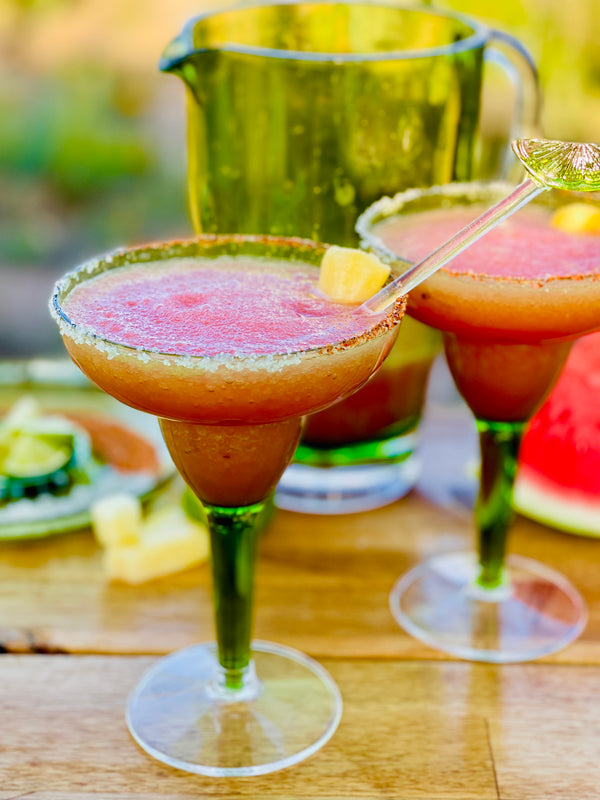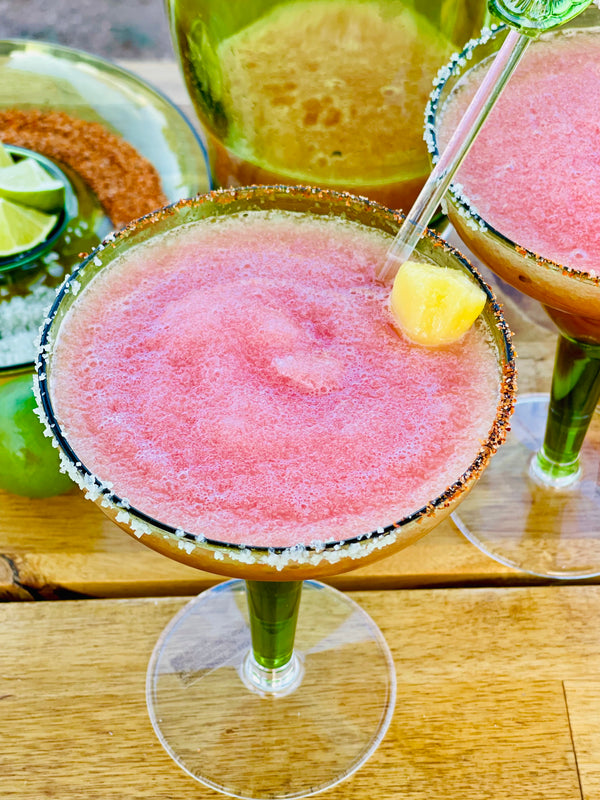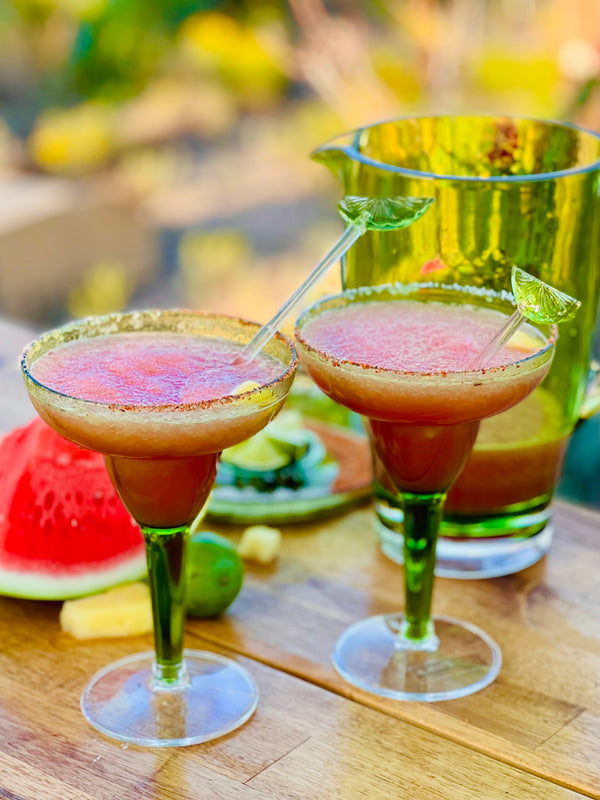 SANDIA MARGARITA SLUSH

2 COCKTAILS PER CAN (4 oz each)*  |  17% ABV* (alcohol by volume) *before you add the ice
Summer is the perfect time for refreshing, slushy cocktails and this watermelon, pineapple margarita is just right for chilling out and cooling off on a hot summer evening. It's not too sweet and really hits the spot! 
We combine fresh watermelon with organic pineapple juice, freshly squeezed lime juice, Burquila Joven Agave Spirit, Orange You Glad To See Me? Orange Liqueur and a just a touch of simple syrup. We can it fresh for you before delivery, so all you have to do is open the can, pour it into your blender, add some ice and slush it up! If you love TajÍn with your watermelon, like we do, rim your glass with TajÍn! You can also use plain, coarse salt, or no rim garnish at all.
If you have fresh or frozen watermelon or pineapple on hand, feel free to toss some of that in the blender, too! That will make it even more fruity and delicious. 
You provide the glass and the ice, we'll bring you the cocktail & some TajÍn rim. Using the Tajin is optional - it totally changes the experience. 
HOW TO SERVE
SALT RIM (optional): You decide whether or not you want TajÍn or salt on the rim. (See our note above.) If you like it salted, put some coarse kosher or sea salt on a small plate, rub a lime wedge on the rim of your glass, and dip the limed rim into the salt. You can salt the whole rim, or just part of it. 
TO SERVE: One can makes 2 cocktails. Shake can before opening, then pop open the can and pour into your blender with a large scoop of ice. Blend until slushy and pour into prepared glasses! 
PLEASE REFRIGERATE UNTIL SERVING!!! We make these fresh and can them before delivery, so they are perishable! 

Ingredients: Burquila Joven Agave Spirit, fresh watermelon, organic pineapple juice,  freshly squeezed lime juice, simple syrup and Orange You Glad to See Me? Triple Sec.