PLACITAS | Leaf & Hive Jun Honeybrew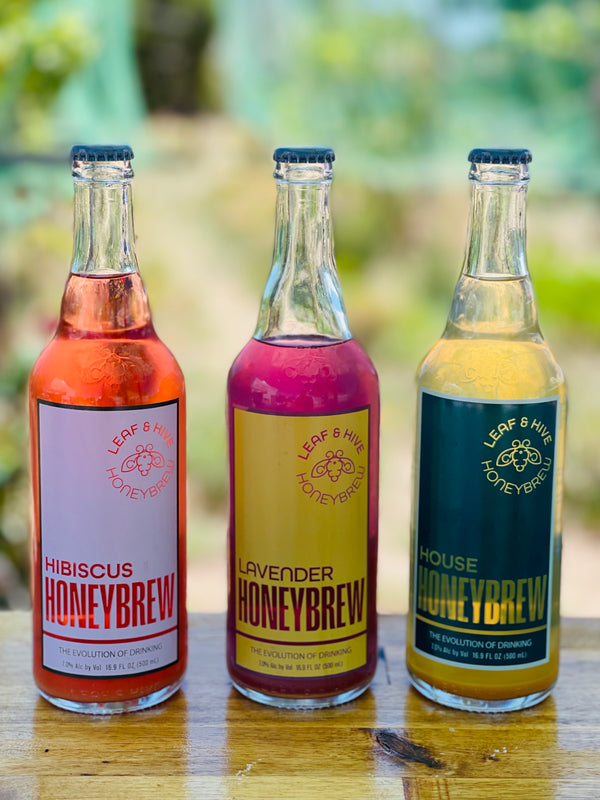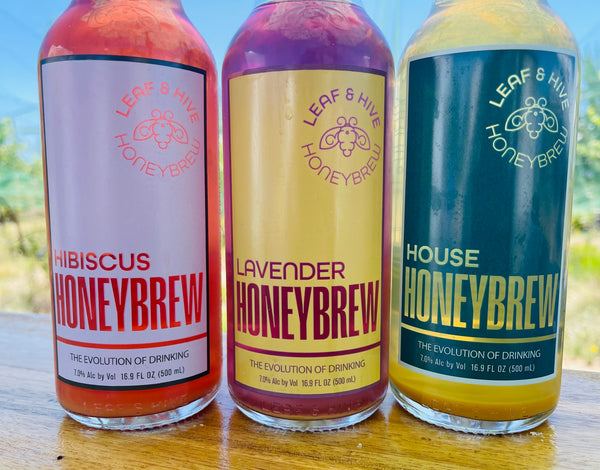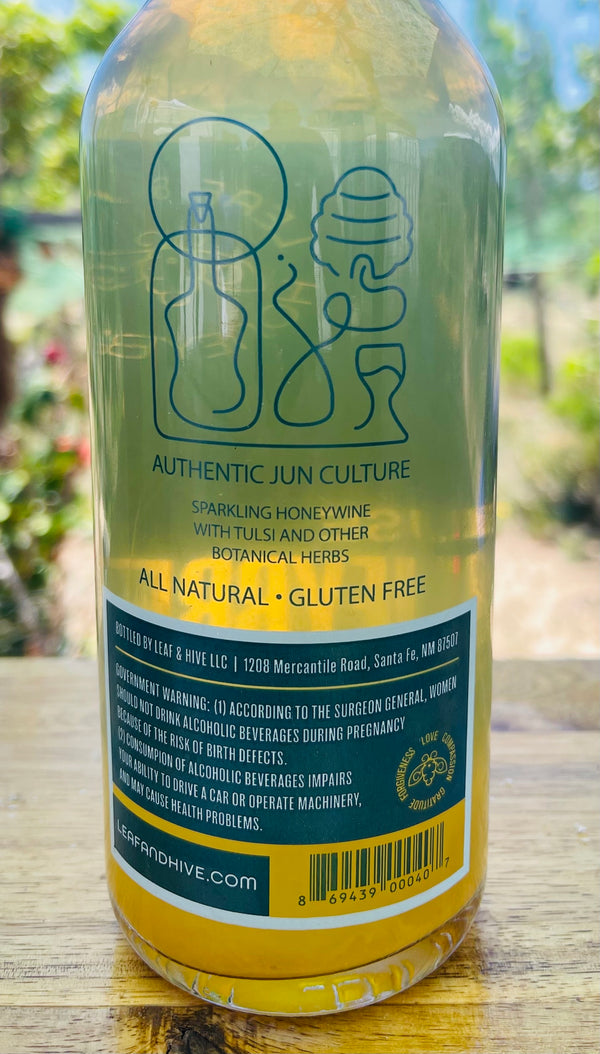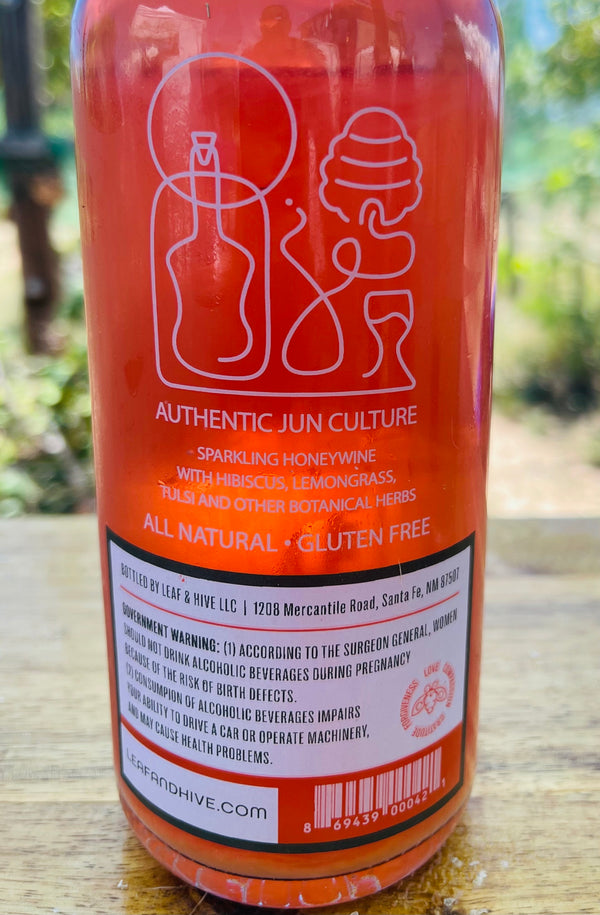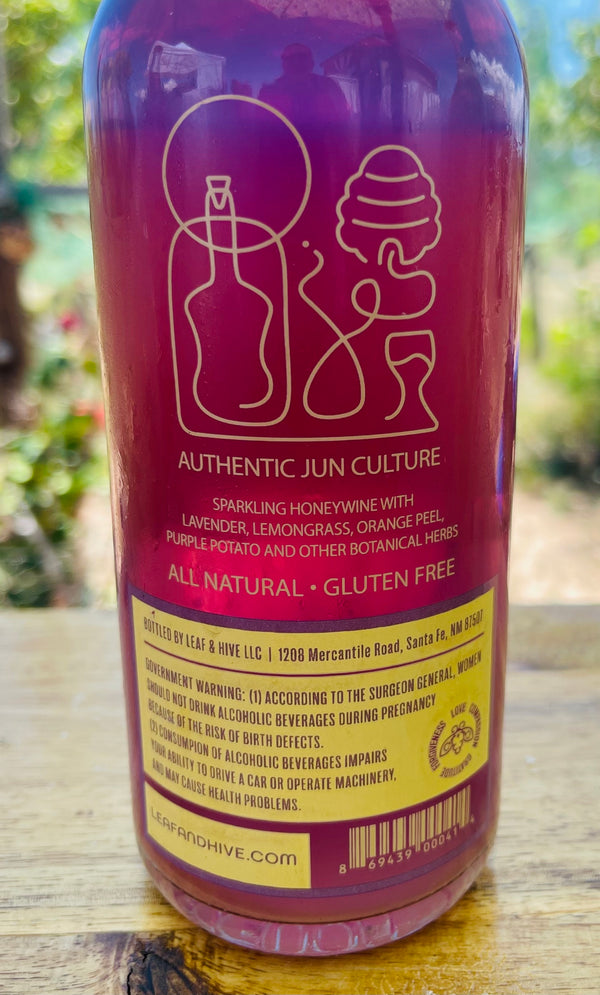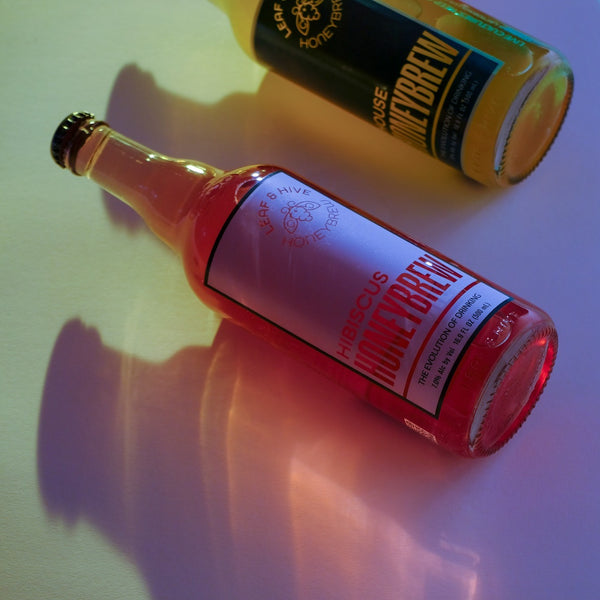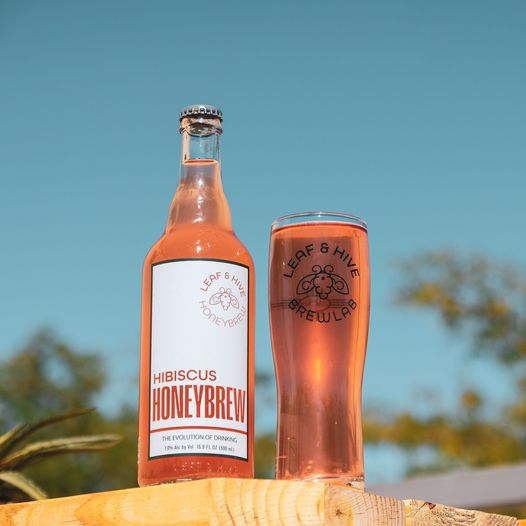 Leaf & Hive Honeybrew | 7% ABV, 500ml (16.9 fl oz) bottles
Made in Santa Fe, New Mexico, USA 
Leaf & Hive Honeybrew is a delicious, honey-based, fermented probiotic and alcoholic tea. This lovely, effervescent beverage is made using Jun culture and is related to Kombucha, though it is more delicately flavored (not vinegar tasting) and slightly alcoholic at 7% ABV (14 proof). Leaf & Hive likes to say "Honeybrew is innovating the drinking culture and provides a new kind of buzz." We agree! 
Available in three flavors:
House (Tulsi and other botanical herbs),
Lavender (lavender, lemongrass, orange peel, purple potato and other botanical herbs)
Hibuscus (hibiscus, tulsi and other botanical herbs) 
We are excited to offer this delicious product to our Placitas Virtual Tasting Room customers!