PLACITAS | 3 BOTTLE BUNDLE (Save 10%): Green Chile Mezcal Margarita Spirits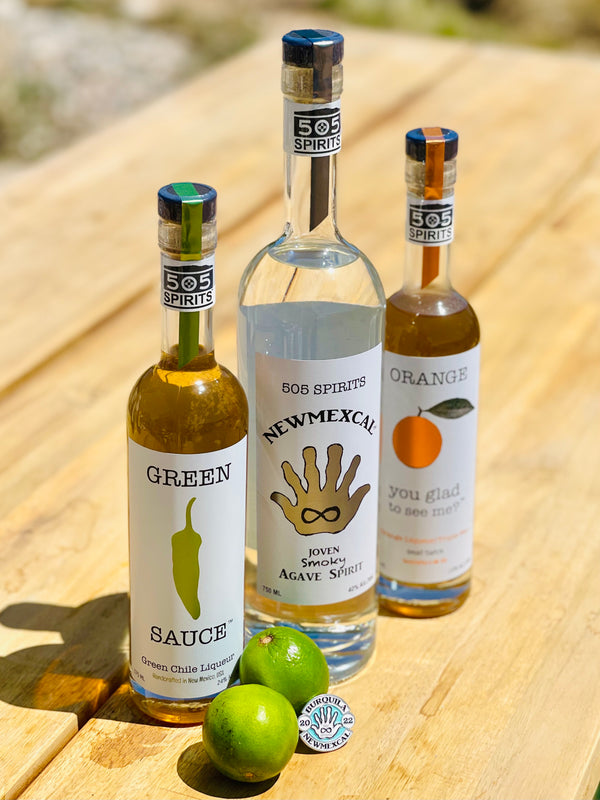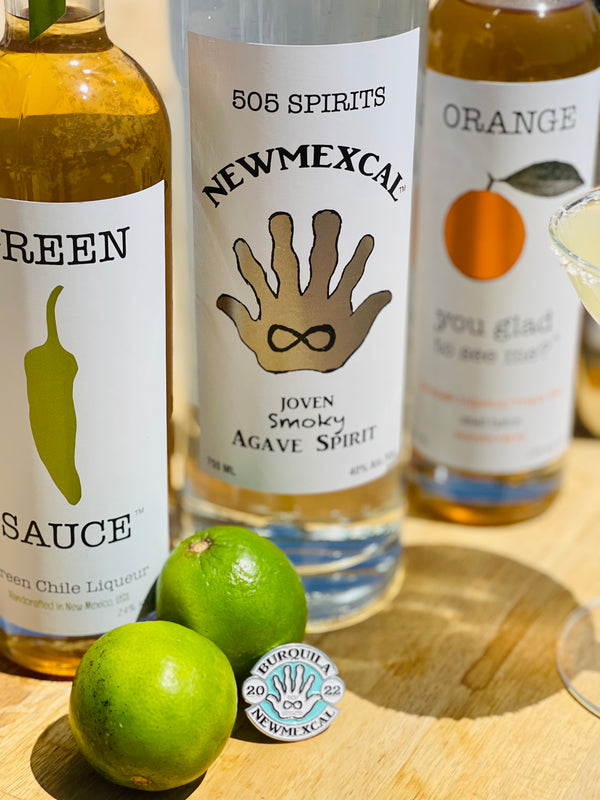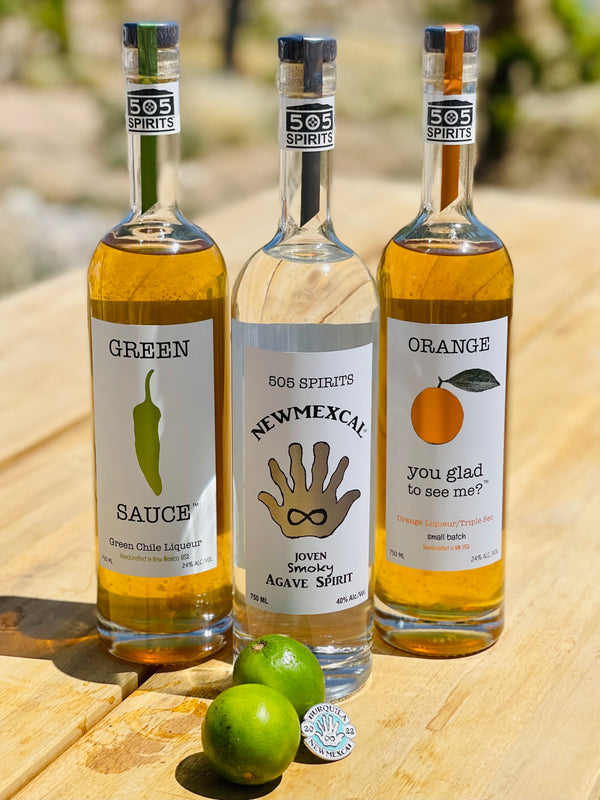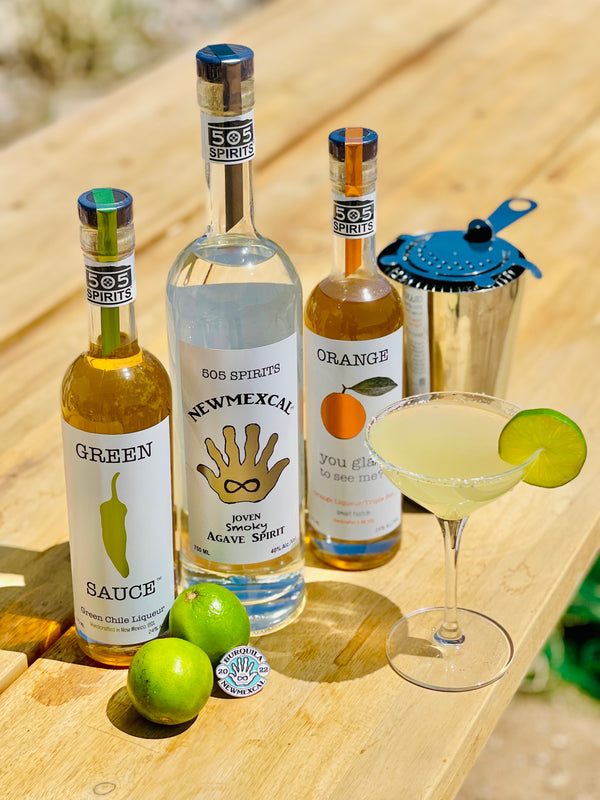 3 Bottle Bundle: 1 Each of NEWMEXCAL | GREEN SAUCE | ORANGE YOU GLAD TO SEE ME? 
 40% ABV I 24% ABV I 24% ABV
1 Bottle NEWMEXCAL Smoky Joven Agave Spirit (750ml), 1 Bottle Green Sauce green chile liqueur (375ml or 750ml), 1 Bottle Orange You Glad to See Me orange liqueur (375ml or 750ml) PLUS 2 fresh limes and commemorative enamel pin! 
Save 10% when you buy this bundle of all the spirits you need to make our popular Green Chile NewMexcal Margarita! We'll even send you a couple limes, paper printed recipe, and our special, commemorative, enamel pin (pin while supplies last). All you need is simple syrup (easy recipe follows) and some salt for the rim! 
NEWMEXCAL 750 ml & either 375ml 0r 750 ml bottles of GS & OYG
GREEN CHILE NEWMEXCAL MARGARITA RECIPE
2 oz NEWMEXCAL Smoky Joven Agave Spirit
1 oz green Sauce Green Chile liqueur
1 oz Freshly squeezed lime juice
.5 oz 
ORANGE you glad to see me?
 triple sec/orange liqueur
.5 oz simple syrup (recipe follows)
optional: 1 1/2 tsp sea salt or kosher salt (for the rim)


PREPARE THE GLASS: 
If you like a salted rim, rub part or all of your glass rim with a lime wedge and dip into kosher or sea salt. 
MAKE THE COCKTAIL: 
Combine NewMexcal, Green Sauce liqueur, Orange You Glad to See Me? orange liqueur, lime juice and simple syrup in a shaker filled with ice and shake it up. Strain into the prepared glass.
SIMPLE SYRUP RECIPE: 
It really couldn't be much simpler to make your own simple syrup! Make a batch and keep it in your fridge to have on hand when you are mixing up cocktails! 
1 c granulated sugar (we use organic cane sugar)
8 oz water
Combine sugar and water in either a small pot or a microwavable, 4 cup glass measuring cup.
In a pot on the stove:
Stir well to dissolve over medium heat. When all sugar is dissolved, increase to high heat and cook just to boiling. Remove from heat and let cool. 
In microwave:
 Stir well then heat for 30 seconds. Stir to dissolve. Repeat until all sugar is dissolved. Heat again for one more minute, watching carefully. As soon as it begins to boil, stop oven and remove from microwave to cool. 
Store simple syrup in glass container in the refrigerator, up to 2 weeks.