PLACITAS | OUR COCKTAIL, YOUR GLASS: THE BUBBLE MONSTER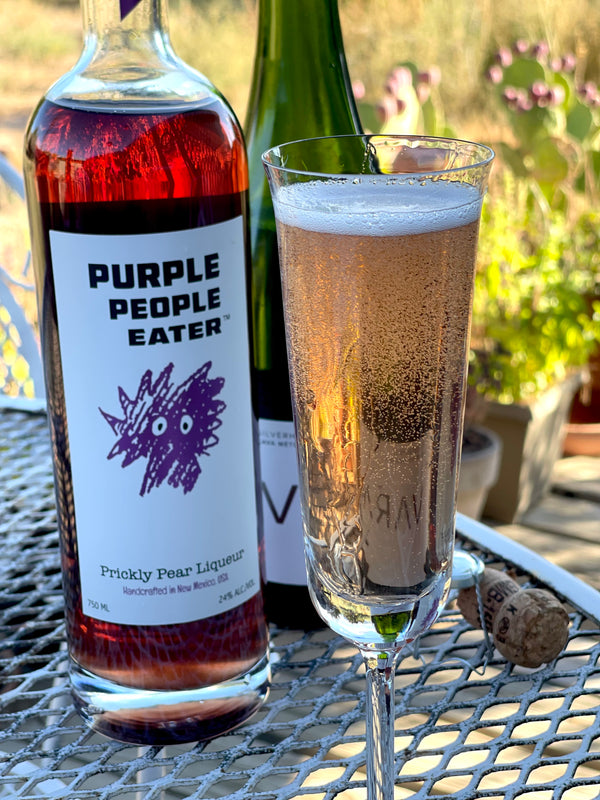 THE BUBBLE MONSTER

1 BUBBLE MONSTER COCKTAIL PER CAN (8 oz each)  |  15.5% ABV (alcohol by volume)
Perfect for summer sunsets or sunny brunches, the Bubble Monster is our New Mexico version of a Kier Royale, made with our Purple People Eater Prickly Pear Liqueur and local Vara Cava sparkling wine. The flavors of the Purple People Eater combine with the Cava to make something totally new, refreshing and oh-so delicious! 
PLEASE DO NOT SHAKE THE CAN! You will end up wearing The Bubble Monster instead of drinking it. 
HOW TO SERVE
Simply pop open and pour into your favorite champagne flute or coupe! 
PLEASE REFRIGERATE UNTIL SERVING!!! We make these fresh and can them before delivery, so they are perishable! 

Ingredients: Vara Cava Sparkling Wine and Purple People Eater Prickly Pear Liqueur.