Burquila Joven Agave Spirit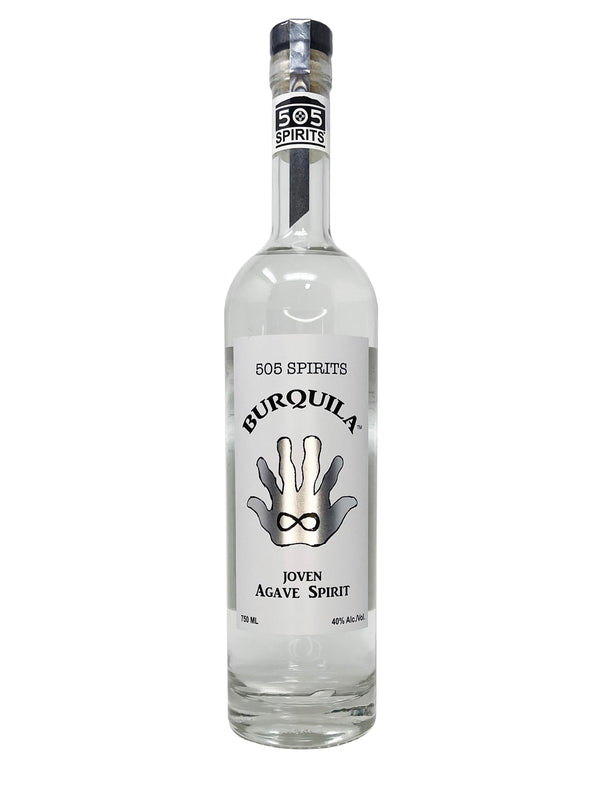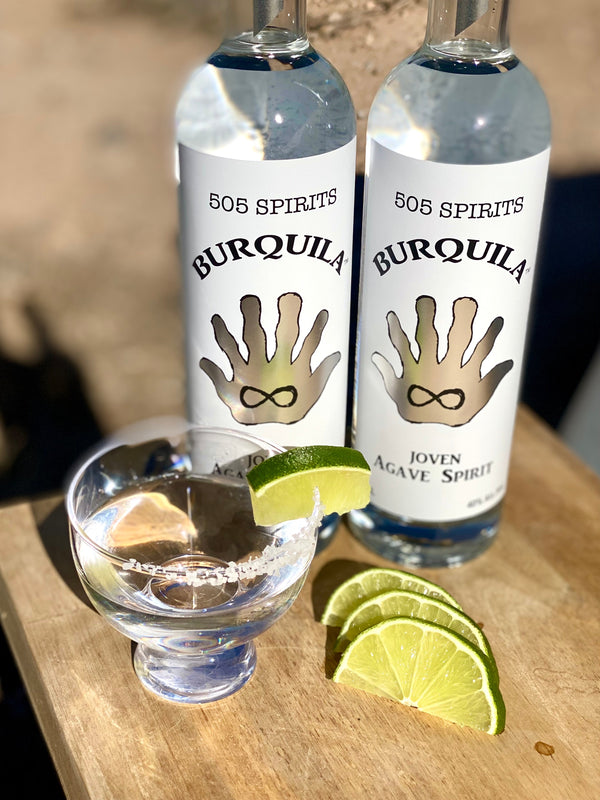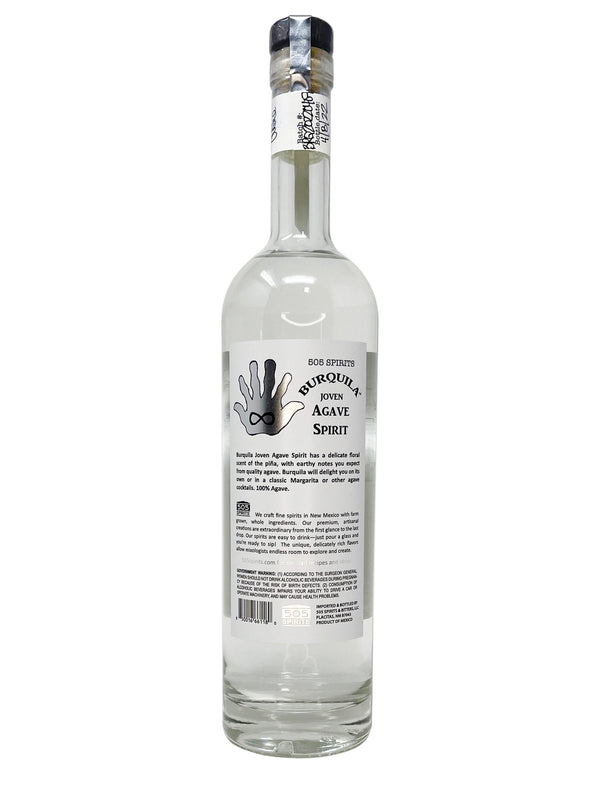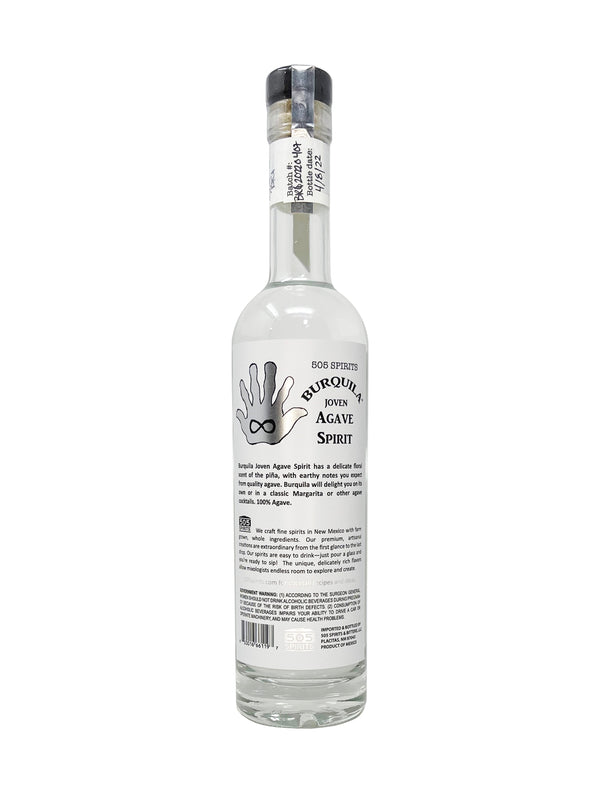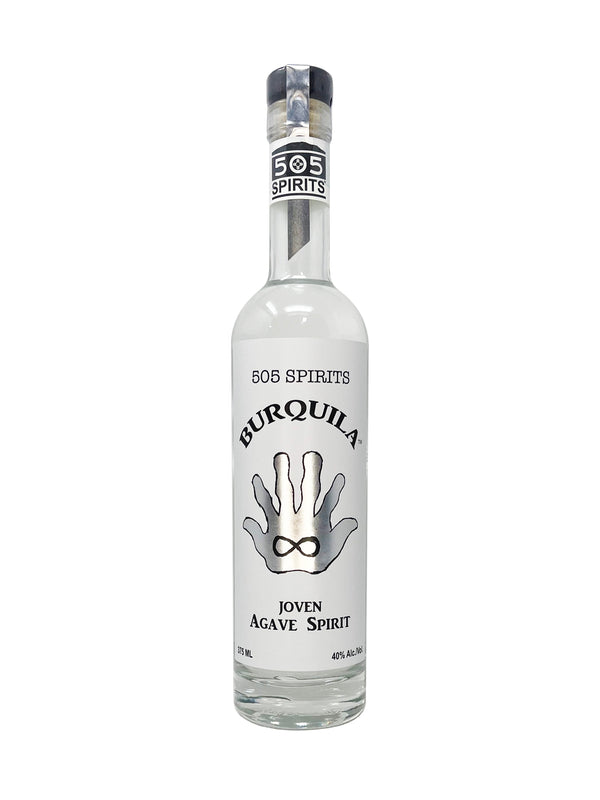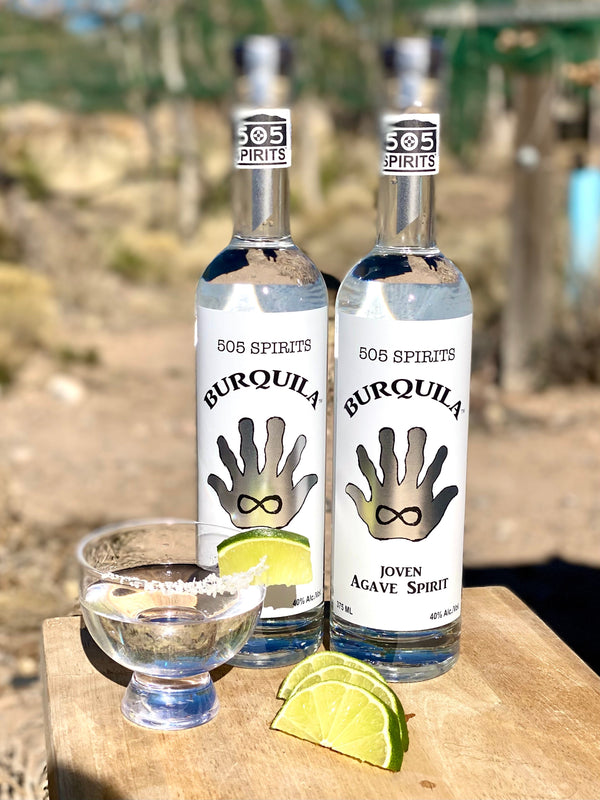 BURQUILA  Joven Agave Spirit | 40% ABV  
Imported from Jalisco, Mexico and Bottled by 505 Spirits in Placitas, New Mexico, USA 
Burquila Joven Agave Spirit has a delicate floral scent of the piña, with earthy notes you expect from quality agave. 
We work closely with a distillery in Jalisco, Mexico to bring you this 100% blue agave tequila. We are thrilled to bottle this locally for the New Mexico market. 
We love sipping this with a lime wedge, and it is wonderful in a Margarita. Please see our cocktail recipes.
IF YOU LIVE IN PLACITAS, NM, PLEASE CLICK HERE FOR FREE DELIVERY OF THIS ITEM!
CAN WE SHIP TO YOUR STATE? 
Due to individual state liquor laws, we can currently ship our spirits to:
ALASKA, NEVADA & WASHINGTON DC.
We can not ship internationally at this time.