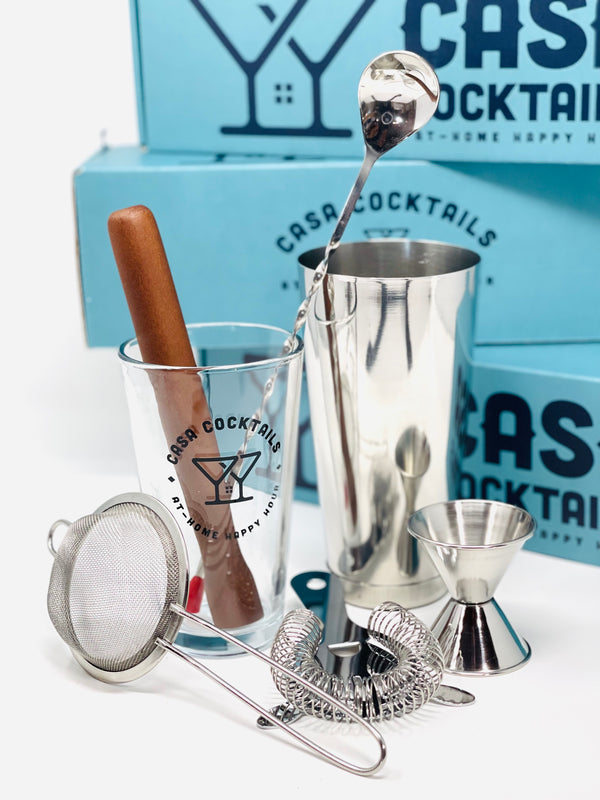 BAR TOOLS BOX by Casa Cocktails
This awesome kit contains the primary tools you need for your bar at home! It is the perfect companion to your 505 Spirits.
Tool box includes: Boston shaker (metal base and glass top), metal jigger, wooden muddler, metal cocktail strainer, fine mesh metal sieve & metal bar spoon.
Made by our friends at Casa Cocktails, another local NM business.