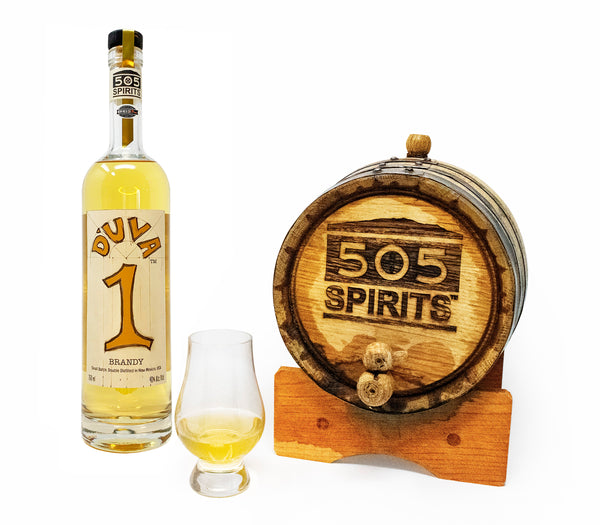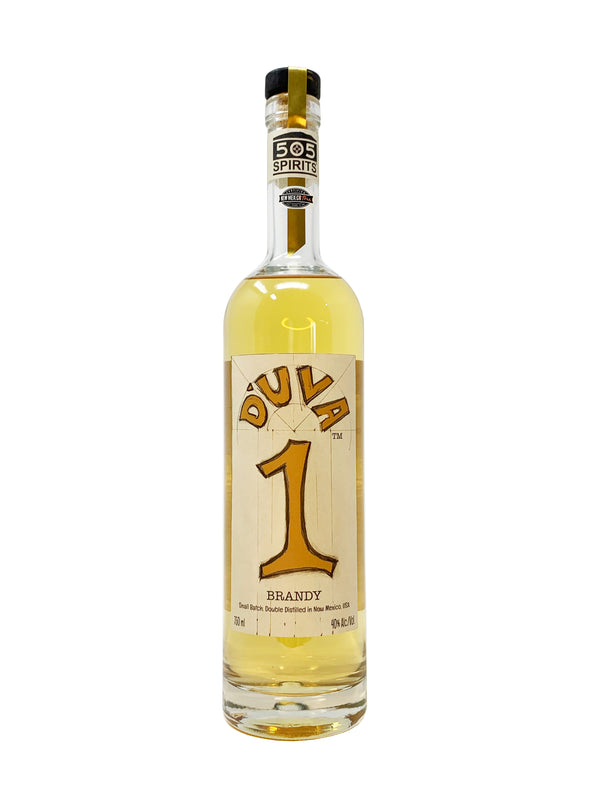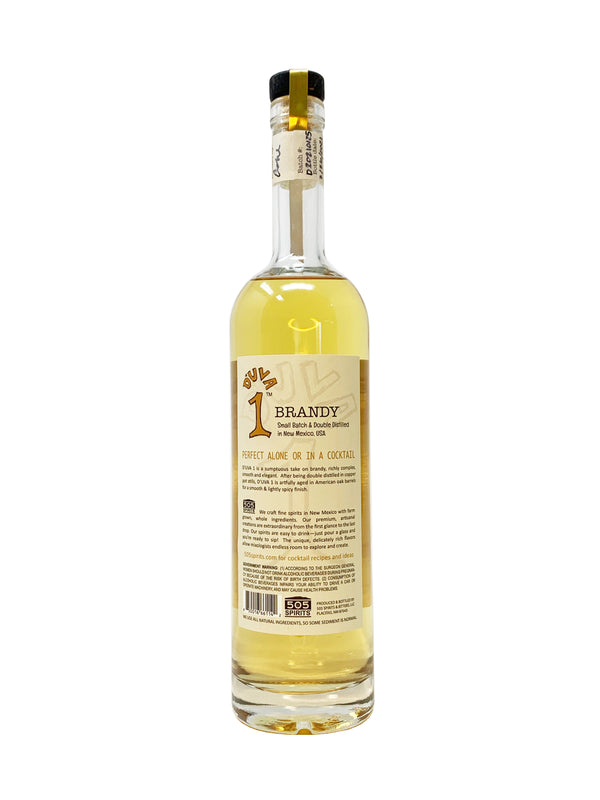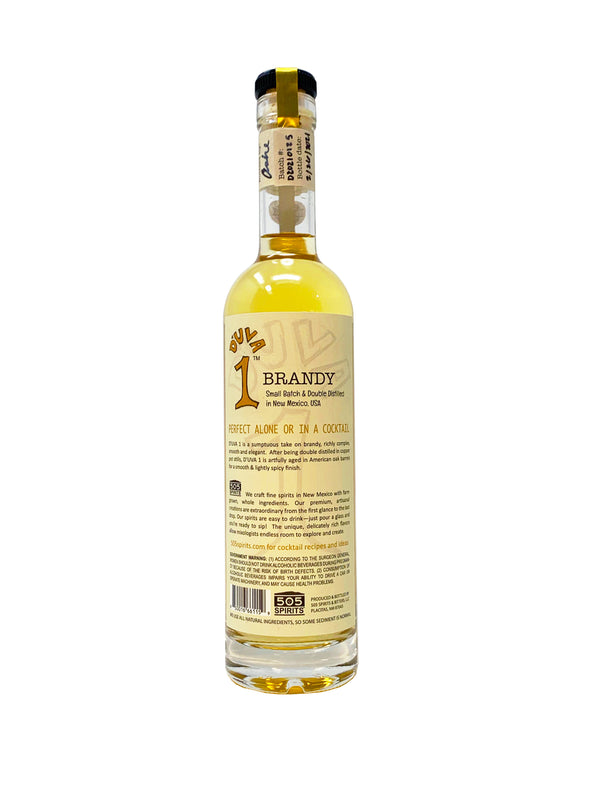 D'UVA 1 Brandy | 40% ABV   
Hand-Crafted in Placitas, New Mexico, USA 
D'UVA 1 is a sumptuous take on brandy, richly complex, elegant and smooth.  After being double distilled in copper pot stills in very small batches, D'UVA 1 is artfully aged in American oak barrels for a smooth & lightly spicy finish.
Perfect alone or in a cocktail. 
Please note, glass and barrel are not included with purchase. 

IF YOU LIVE IN PLACITAS, NM, PLEASE CLICK HERE FOR FREE DELIVERY OF THIS ITEM!
CAN WE SHIP TO YOUR STATE?

 
Due to individual state liquor laws, we can currently ship our spirits to:
ALASKA, NEVADA & WASHINGTON DC.
We can not ship internationally at this time.